This is not a list of all books releasing this week, but rather a list of books
releasing this
week that I am excited about getting in my hands.
**All purchase links are provided as a courtesy to the blog followers. I receive a small compensation for purchases made through these links. These links may not lead to the best price and you can always shop around for a better one.**
One thousand years ago, the great Kami Dragon was summoned to grant a single terrible wish—and the land of Iwagoto was plunged into an age of darkness and chaos.
Now, for whoever holds the Scroll of a Thousand Prayers, a new wish will be granted. A new age is about to dawn.
Raised by monks in the isolated Silent Winds temple, Yumeko has trained all her life to hide her yokai nature. Half kitsune, half human, her skill with illusion is matched only by her penchant for mischief. Until the day her home is burned to the ground, her adoptive family is brutally slain and she is forced to flee for her life with the temple's greatest treasure—one part of the ancient scroll.
There are many who would claim the dragon's wish for their own. Kage Tatsumi, a mysterious samurai of the Shadow Clan, is one such hunter, under orders to retrieve the scroll…at any cost. Fate brings Kage and Yumeko together. With a promise to lead him to the scroll, an uneasy alliance is formed, offering Yumeko her best hope for survival. But he seeks what she has hidden away, and her deception could ultimately tear them both apart.
With an army of demons at her heels and the unlikeliest of allies at her side, Yumeko's secrets are more than a matter of life or death. They are the key to the fate of the world itself.
In the wake of tragedy, neither Lazlo nor Sarai are who they were before. One a god, the other a ghost, they struggle to grasp the new boundaries of their selves as dark-minded Minya holds them hostage, intent on vengeance against Weep.

Lazlo faces an unthinkable choice—save the woman he loves, or everyone else?—while Sarai feels more helpless than ever. But is she? Sometimes, only the direst need can teach us our own depths, and Sarai, the muse of nightmares, has not yet discovered what she's capable of.

As humans and godspawn reel in the aftermath of the citadel's near fall, a new foe shatters their fragile hopes, and the mysteries of the Mesarthim are resurrected: Where did the gods come from, and why? What was done with thousands of children born in the citadel nursery? And most important of all, as forgotten doors are opened and new worlds revealed: Must heroes always slay monsters, or is it possible to save them instead?

Love and hate, revenge and redemption, destruction and salvation all clash in this gorgeous sequel to the New York Timesbestseller, Strange the Dreamer.
It's been five years since Summer Marks was brutally murdered in the woods.

Everyone thinks Mia and Brynn killed their best friend. That driven by their obsession with a novel called The Way into Lovelorn the three girls had imagined themselves into the magical world where their fantasies became twisted, even deadly.

The only thing is: they didn't do it.

On the anniversary of Summer's death, a seemingly insignificant discovery resurrects the mystery and pulls Mia and Brynn back together once again. But as the lines begin to blur between past and present and fiction and reality, the girls must confront what really happened in the woods all those years ago—no matter how monstrous.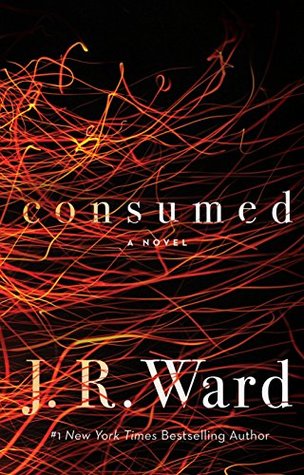 From the #1 New York Times bestselling author of the popular Black Dagger Brotherhood series comes a brand-new novel about arson investigator, Anne Ashburn, who is consumed by her troubled past, her family's scorched legacy, and her current case: chasing a deadly killer.
Anne Ashburn is a woman consumed...
By her bitter family legacy, by her scorched career as a firefighter, by her obsession with department bad-boy Danny McGuire, and by a new case that pits her against a fiery killer.
Strong-willed Anne was fearless and loved the thrill of fighting fires, pushing herself to be the best. But when one risky decision at a warehouse fire changes her life forever, Anne must reinvent not only her job, but her whole self.
Shattered and demoralized, Anne finds her new career as an arson investigator a pale substitute for the adrenaline-fueled life she left behind. She doesn't believe she will ever feel that same all-consuming passion for her job again--until she encounters a string of suspicious fires setting her beloved city ablaze.
Danny McGuire is a premiere fireman, best in the county, but in the midst of a personal meltdown. Danny is taking risks like never before and seems to have a death wish until he teams up with Anne to find the fire starter. But Danny may be more than a distraction, and as Anne narrows in on her target, the arsonist begins to target her.
From the creator of the bestselling Black Dagger Brotherhood, get ready for a new band of brothers. And a firestorm.
Sometimes the difference between a love story and a horror story is where the ending comes . . .
While Jude fought for power in the Court of Elfhame against the cruel Prince Cardan, her sister Taryn began to fall in love with the trickster, Locke.
Half-apology and half-explanation, it turns out that Taryn has some secrets of her own to reveal.
The Lost Sisters
is a companion e-novella to the New York Times bestselling novel
The Cruel Prince
by master writer Holly Black.
From New York Times Bestseller, Corinne Michaels, comes a
new Standalone Contemporary Romance.
I have two
rules in life:
1. No relationships, falling in love or attachments.
2. No sleeping with clients of my interior design firm.
Since the last guy turned out to be married, they've been easy to follow.
Until him.
Callum Huxley is a ridiculously sexy Brit, and the connection we have the moment our eyes lock scares the ever-loving hell out of me. Thank God I came to my senses before going back to his hotel where I would've ended up naked, panting, and unable to forget him.
Thinking I walked away from that night unscathed was stupid. Sure enough, at the biggest meeting of my career waits the CEO of Dovetail Enterprises—him. It might be the most embarrassing moment of my professional life. And breaking my no-client rule might just be the hottest moment of my personal life.
Learning to trust has never felt so good, but falling has never hurt so bad.
Charlotte Holmes, Lady Sherlock, returns in the Victorian-set mystery series from the USA Today bestselling author of A Conspiracy in Belgravia and A Study in Scarlet Women, an NPR Best Book of 2016.

Under the cover of "Sherlock Holmes, consulting detective," Charlotte Holmes puts her extraordinary powers of deduction to good use. Aided by the capable Mrs. Watson, Charlotte draws those in need to her and makes it her business to know what other people don't.

Moriarty's shadow looms large. First, Charlotte's half brother disappears. Then, Lady Ingram, the estranged wife of Charlotte's close friend Lord Ingram, turns up dead on his estate. And all signs point to Lord Ingram as the murderer.

With Scotland Yard closing in, Charlotte goes under disguise to seek out the truth. But uncovering the truth could mean getting too close to Lord Ingram—and a number of malevolent forces.
The beloved Montgomery Family, from New York Times Bestselling author Kristen Proby's With Me In Seattle series, is big, and it just keeps growing! There are parties and celebrations taking place at every turn, and we are delighted to invite you to all of the festivities!
Whether it's a brunch hosted by Nate and Jules McKenna, or a fancy dinner party hosted by Luke and Natalie Williams, you won't want to miss all we have in store for you! Each all-new story will feature shenanigans, laughter, love and lots of food.
And let's not forget cocktails!
Kristen, along with USA Today Bestselling author Suzanne Johnson, have teamed up to bring you this cookbook, celebrating family, love, and absolutely delicious foods, perfect for any occasion.
So sit back, or march straight into the kitchen, and get ready to indulge. We hope you're hungry!
Landing a writing gig in Hollywood was just as difficult as becoming an actor, and something Claire Becker had learned the hard way.
Sure, she didn't have to conform to ridiculous beauty standards and give up her love for raw cookie dough, but the sting of rejection burned all the same. The only things that kept her sane were her two amazing roommates and her guilty pleasure—writing fan-fiction.
Getting lost in her own world, she'd forget that she had yet to land her dream job, and instead spent time with her dream man—Nick Larsson. Well, at least in the literary sense. Too bad he wasn't aware or an active participant—her fictional love life, outstanding.
Tall, good-looking and sexy beyond comprehension, Nick Larsson not only had a famous last name—and four equally smoldering brothers—but was talented beyond belief. A star on the rise with a critically acclaimed series, his body and face were what fantasy scripts—and dreams—were made of. Made for some pretty steamy writing opportunities too.
And yes, it was probably "wrong" for Claire to objectify him, but it wasn't like anyone knew about it. Just her, and her two amazing, supportive roommates.
Or at least they were amazing and supportive, and bound to be missed after Claire killed them.
In a moment of unexplained insanity, one of them —or both, each as bad as the other—sent her latest installments to the man himself.
Cue panic of epic proportions.
All Claire needed to do was sneak into his apartment and retrieve the misappropriated story before Nick, or anyone else, read it and mistook her for a creepy stalker. Although, breaking and entering probably wouldn't convince anyone to the contrary either.
Claire was going to get the best material of her life, or end up with a restraining order. Either way, the story was getting a hell of lot more interesting.
Felicity Montague is through with pretending she prefers society parties to books about bone setting—or that she's not smarter than most people she knows, or that she cares about anything more than her dream of becoming a doctor.
A year after an accidentally whirlwind tour of Europe, which she spent evading highwaymen and pirates with her brother Monty, Felicity has returned to England with two goals in mind—avoid the marriage proposal of Callum Doyle, a lovestruck suitor from Edinburgh; and enroll in medical school. However, her intellect and passion will never be enough in the eyes of the administrators, who see men as the sole guardians of science.
But then a small window of hope opens. Doctor Alexander Platt, an eccentric physician that Felicity idolizes, is looking for research assistants, and Felicity is sure that someone as forward thinking as her hero would be willing to take her on. However, Platt is in Germany, preparing to wed Felicity's estranged childhood friend Johanna. Not only is Felicity reluctant to opening old wounds, she also has no money to make the trip.
Luckily, a mysterious young woman is willing to pay Felicity's way, so long as she's allowed to travel with Felicity disguised as her maid. In spite of her suspicions, Felicity agrees, but once the girl's true motives are revealed, Felicity becomes part of a perilous quest that will lead her from the German countryside to the promenades of Zurich to secrets lurking beneath the Atlantic.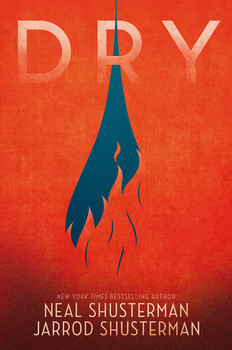 The drought—or the Tap-Out, as everyone calls it—has been going on for a while now. Everyone's lives have become an endless list of don'ts: don't water the lawn, don't fill up your pool, don't take long showers.
Until the taps run dry.
Suddenly, Alyssa's quiet suburban street spirals into a warzone of desperation; neighbours and families turned against each other on the hunt for water. And when her parents don't return and her life—and the life of her brother—is threatened, Alyssa has to make impossible choices if she's going to survive.
In this romantic road trip story perfect for fans of Sarah Dessen and Morgan Matson, a teen girl discovers the value of ordinary objects while learning to forgive her absent father.

After Ali's father passes away, he leaves his one and only prized possession—a 1968 Firebird convertible—to his daughter. But Ali doesn't plan on keeping it. Not when it reminds her too much of all her father's unfulfilled promises. So when she finds a buyer three hundred miles up the Pacific coast willing to pay enough money for the car to save her childhood home, Ali can't wait to get going. Except Ali has no idea how to drive a stick shift. But guess who does?

Ali's ex-boyfriend, Nico. And Nico has other plans.

He persuades Ali that instead of selling the car, they should "trade up" the items they collect on their trip to eventually reach the monetary amount Ali needs. Agreeing with Nico's crazy plan, Ali sets off on a unique adventure that is unlike anything she ever could have expected.

And it's through Ali's travels, through the strangers she meets and the things that they value—and why they value them—that Ali eventually comes to understand her father and how his life may not have been as easy and carefree as she previously thought. Because just like the seemingly insignificant objects Ali collects, not everything is exactly as it appears.
**You will not be charged for Pre-orders until release.**