Title: King of Hearts
Author: L.H. Cosway
Expected Publication Date: 7/16/2015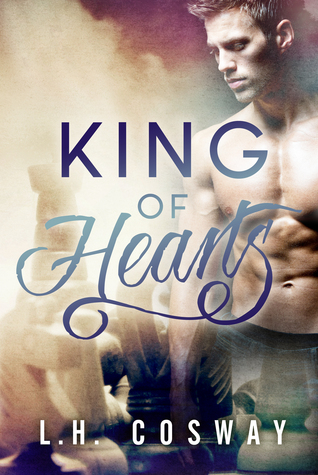 Synopsis:
Welcome to the City, London's most prestigious square mile, where finance reigns and Oliver King is a rising prince.

I used to rule the world.

There might be wolves on Wall Street, but there were crocodiles in Canary Wharf. Some of us craved money. Some of us craved power.

I liked money, and power had its advantages, but what I really wanted was to excel, to surpass the men who came before me. I never cared much for love and romance until I met Alexis.

I could feel it the very moment she walked into the interview, with her outspoken charm and vivacious personality. She cast all the others in shadow, made me laugh when life held no humour. Our friendship should have remained professional, but it wasn't long before the lines started to blur.

You know what they say about the best laid plans of mice and men? Well, I never foresaw where my plans would lead, and only in my darkest hour did I finally see the light…

You can have all the money and prestige in the world and still be the poorest man alive. And love, well, I hate to use a tired old cliché, but love can be the thing that truly sets you free.

L.H. Cosway's next standalone romance, King of Hearts will be released in the summer of 2015.
L.H. Cosway has a BA in English Literature and Greek and Roman Civilisation, and an MA in Postcolonial Literature. She lives in Dublin city. Her inspiration to write comes from music. Her favourite things in life include writing stories, vintage clothing, dark cabaret music, food, musical comedy, and of course, books.
She thinks that imperfect people are the most interesting kind. They tell the best stories.
Facebook:
https://www.facebook.com/LHCosway
Twitter:
https://twitter.com/LHCosway
Mailing List:
http://www.lhcoswayauthor.com/p/maili...
Pinterest:
http://www.pinterest.com/lhcosway13/
Website:
www.lhcoswayauthor.com