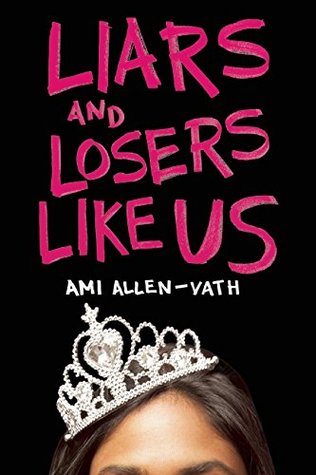 Keep calm and make it to prom night—without a legit panic attack.

For seventeen-year-old Bree Hughes, it's easier said than done when gossip, grief, and the opportunity to fail at love are practically high-fiving her in the hallways of Belmont High.

When Bree's crush, Sean Mills, gives her his phone number, she can't even leave a voicemail without sounding like a freak. Then she's asked to be on Prom Court because Maisey Morgan, the school outcast nominated as a joke, declined. She apologizes to Maisey, but it's too late. After years of torment and an ugly secret shared with their class's cruel Pageant Queen, Maisey commits suicide. Bree is left with a lot of regret…and a revealing letter with a final request.

With Sean by her side, Bree navigates through her guilt, her parents' divorce, and all the Prom Court drama. But when a cheating-love-triangle secret hits the fan after a night of sex, drinks, and video games, she's left with new information about Sean and the class Pageant Queen. Bree must now speak up or stay silent. If she lets fear be her guide, she'll lose her first love, and head to prom to avenge the death of the school outcast—as a party of one.
In Danielle Steel's thrilling new novel, a woman's legacy—shaped by tragedy, fortitude, and undying devotion—transforms lives and hearts long after she is gone, and fulfills at last her most precious bequest.
Faded photographs of a glamorous couple in postwar Europe. Old letters hinting of tragic loss. And a breathtaking array of magnificent jewelry, spectacular stones in exquisite settings. These are the contents of a safe-deposit box long abandoned in a New York City bank. If no heir can be identified, the jewelry will be auctioned. But who was the woman who left such a fortune and no will?
Two people, drawn together by chance, begin to unravel the mystery. Jane Willoughby is a law clerk at the surrogate's court and Phillip Lawton a fine arts expert for Christie's auction house. They are simply doing their jobs when they come to the bank to inspect the contents of the box. But for both Jane and Phillip the search turns personal—and their efforts to reconstruct an enigmatic life will lead from New York to London and Paris, to Rome and Naples, and a series of stunning revelations.
Eighteen-year-old Marguerite Pearson left America with a broken heart in the shadow of World War II. She found a new life in Europe but forever mourned what she left behind. As the truth about Marguerite's extraordinary history—her forbidden love affair and her family's treachery—is slowly revealed, more people are drawn into the puzzle that Jane and Phillip have pieced together, and one among them will inherit the most unexpected gift of all.