Stacking the Shelves is a weekly meme hosted by Tynga's Reviews
.
It is a list of what books you have received over the previous week, either for review, from the library, from the bookstore, or from trades.
For Review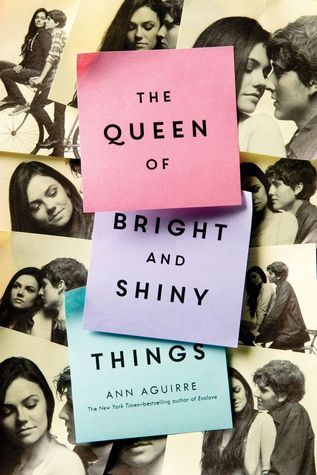 Sage Czinski is trying really hard to be perfect. If she manages it, people won't peer beyond the surface, or ask hard questions about her past. She's learned to substitute causes for relationships, and it's working just fine… until Shane Cavendish strolls into her math class. He's a little antisocial, a lot beautiful, and everything she never knew she always wanted.
Shane Cavendish just wants to be left alone to play guitar and work on his music. He's got heartbreak and loneliness in his rearview mirror, and this new school represents his last chance. He doesn't expect to be happy; he only wants to graduate and move on. He never counted on a girl like Sage.
But love doesn't mend all broken things, and sometimes life has to fall apart before it can be put back together again
Eleven months ago, bartender and weird-shirt-wearing extraordinaire Roxy and Officer Reece Anders had a one night stand. Well, kind of. She's been in love with him since she was fifteen, and he wishes that night they shared never happened. She's sworn him off forever, but the past and future collide, forcing her to rely on the one man who broke her heart not once, but twice.

Her best friend since birth has been in a long-term care facility since he became a victim of a hate crime years ago, and the person who put him in there is out of prison and wanting to make amends with him and Roxy. She's not sure she has room for forgiveness in her and when she begins to receive frightening messages and is on the receiving end of escalating violence, she thinks she knows who is to blame. The man who already destroyed one life already.

But Reece isn't convinced. The threats are too personal, and even if Roxy doesn't believe him, he's not willing to let anyone hurt her. Including himself. He's already messed up more than once when it comes to Roxy and he's not going to let history repeat itself.