This is not a list of all books releasing this week, but rather a list of books
releasing this
week that I am excited about getting in my hands.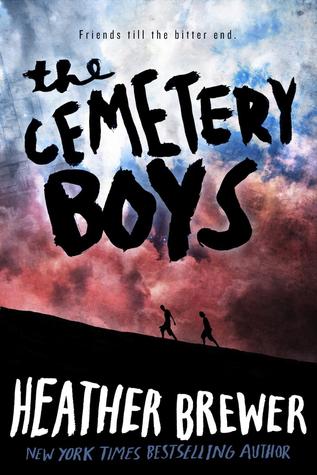 When Stephen is forced to move back to the nowhere town where his father grew up, he's already sure he's not going to like it. Spencer, Michigan, is like a town straight out of a Hitchcock movie, with old-fashioned people who see things only in black-and-white. But things start looking up when Stephen meets the mysterious twins Cara and Devon. They're total punks–hardly the kind of people Stephen's dad wants him hanging out with–but they're a breath of fresh air in this backward town. The only problem is, Cara and Devon don't always get along, and as Stephen forms a friendship with the charismatic Devon and something more with the troubled Cara, he starts to feel like he's getting caught in the middle of a conflict he doesn't fully understand. And as Devon's group of friends, who hang out in a cemetery they call The Playground, get up to increasingly reckless activities to pass the summer days, Stephen worries he may be in over his head.
Stephen's fears prove well-founded when he learns of Spencer's dark past. It seems the poor factory town has a history of "bad times," and many of the town's oldest residents attribute the bad times to creatures right out of an urban legend. The legend goes that the only way the town will prosper again is if someone makes a sacrifice to these nightmarish creatures. And while Stephen isn't one to believe in old stories, it seems Devon and his gang might put a lot of faith in them. Maybe even enough to kill for them.
Now, Stephen has to decide what he believes, where his allegiances lie, and who will really be his friend in the end.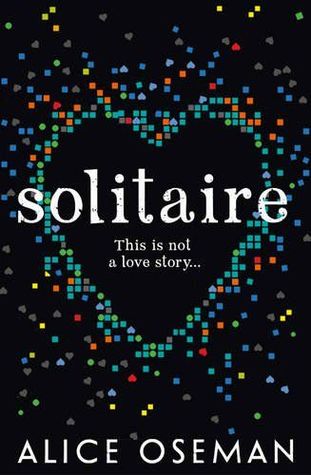 In case you're wondering, this is not a love story.
My name is Tori Spring. I like to sleep and I like to blog. Last year – before all that stuff with Charlie and before I had to face the harsh realities of A-Levels and university applications and the fact that one day I really will have to start talking to people – I had friends. Things were very different, I guess, but that's all over now.
Now there's Solitaire. And Michael Holden.
I don't know what Solitaire are trying to do, and I don't care about Michael Holden.
I really don't.
This incredible debut novel by outstanding young author Alice Oseman is perfect for fans of John Green, Rainbow Rowell and all unflinchingly honest writers.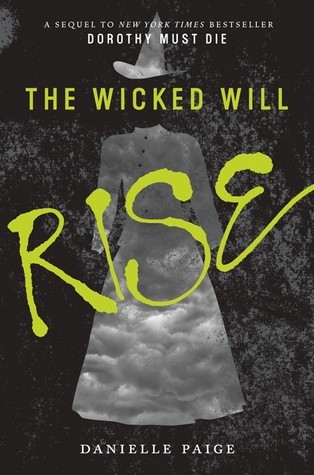 In this dark, high-octane sequel to the New York Times bestsellingDorothy Must Die, Amy Gumm must do everything in her power to kill Dorothy and free Oz.


To make Oz a free land again, Amy Gumm was given a mission: remove the Tin Woodman's heart, steal the Scarecrow's brain, take the Lion's courage, and then Dorothy must die....

But Dorothy still lives. Now the Revolutionary Order of the Wicked has vanished, and mysterious Princess Ozma might be Amy's only ally. As Amy learns the truth about her mission, she realizes that she's only just scratched the surface of Oz's past—and that Kansas, the home she couldn't wait to leave behind, may also be in danger. In a place where the line between good and evil shifts with just a strong gust of wind, who can Amy trust—and who is really Wicked?
Zombies, demons, vampires, shapeshifters— another day in the life of Nick Gautier– and those are just his friends. But now that he's accepted the demon that lives inside him, he must learn to control it and temper the very emotions that threaten the lives of everyone he cares for. Something that's hard to do while trying to stay off the menus of those who want his head on a platter. And no one wants him more than the dark gods who created his race. Now that they know where he is, they will stop at nothing to reclaim him. And without knowing it, Nick has just embraced the one person he should never have trusted. The one person who will hand him over to his enemies to get back the life they lost.
Nick has finally accepted his fate, now he must learn to defy his destiny, and the dark, deadly forces that will stop at nothing to destroy everyone he loves so that they can again return to the world of man and own it.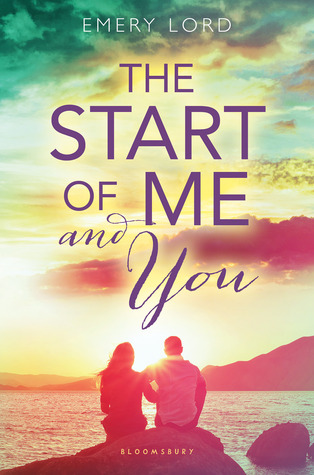 Following her pitch-perfect debut Open Road Summer, Emery Lord pens another gorgeous story of best friends, new love, & second chances.
Brimming with heartfelt relationships and authentic high-school dynamics
The Start of Me and You
proves that it's never too late for second chances.
It's been a year since it happened—when Paige Hancock's first boyfriend died in an accident. After shutting out the world for two years, Paige is finally ready for a second chance at high school . . . and she has a plan. First: Get her old crush, Ryan Chase, to date her—the perfect way to convince everyone she's back to normal. Next: Join a club—simple, it's high school after all. But when Ryan's sweet, nerdy cousin, Max, moves to town and recruits Paige for the Quiz Bowl team (of all things!) her perfect plan is thrown for a serious loop. Will Paige be able to face her fears and finally open herself up to the life she was meant to live?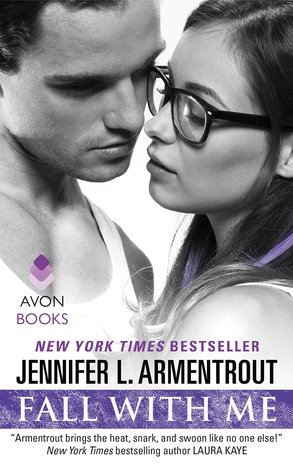 Eleven months ago, bartender and weird-shirt-wearing extraordinaire Roxy and Officer Reece Anders had a one night stand. Well, kind of. She's been in love with him since she was fifteen, and he wishes that night they shared never happened. She's sworn him off forever, but the past and future collide, forcing her to rely on the one man who broke her heart not once, but twice.
Her best friend since birth has been in a long-term care facility since he became a victim of a hate crime years ago, and the person who put him in there is out of prison and wanting to make amends with him and Roxy. She's not sure she has room for forgiveness in her and when she begins to receive frightening messages and is on the receiving end of escalating violence, she thinks she knows who is to blame. The man who already destroyed one life already.
But Reece isn't convinced. The threats are too personal, and even if Roxy doesn't believe him, he's not willing to let anyone hurt her. Including himself. He's already messed up more than once when it comes to Roxy and he's not going to let history repeat itself.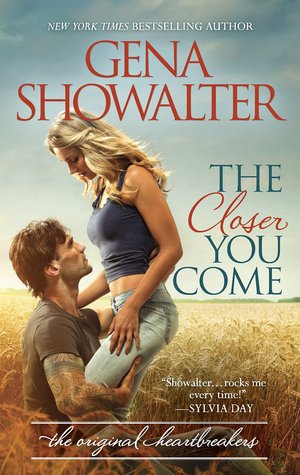 New York Times bestselling author Gena Showalter introduces the Original Heartbreakers, where three not-quite-reformed bad boys are about to meet the women who will bring them to their knees.
Just released from prison, Jase Hollister has a dark and twisted past. And now, he has only one goal: stay out of trouble. Strawberry Valley, Oklahoma, sounds like the perfect place for him and his two brothers-by-circumstance to settle down and live a nice, simple life. But model citizen isn't exactly this rugged bachelor's default setting—especially when it comes to a certain hot-blooded Southern beauty…
Brook Lynn Dillon has always been responsible. Not that it's done her much good. The down-on-her-luck waitress is broke, single and fun-deprived. Until Jase comes along. He is dangerous, stunningly protective, breathtakingly sexy and as tempting as sin, and the passion sizzling between them is undeniable. But can it melt her resistance? After all, the right kind of trouble might be just what they both need.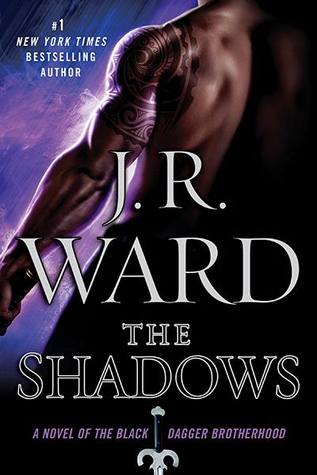 Two brothers bound by more than blood fight to change a brutal destiny in the heart-wrenching new novel of the Black Dagger Brotherhood by #1 New York Times bestselling author J. R. Ward.
Trez "Latimer" doesn't really exist. And not just because the identity was created so that a Shadow could function in the underbelly of the human world. Sold by his parents to the Queen of the S'Hsibe as a child, Trez escaped the Territory and has been a pimp and an enforcer in Caldwell, NY for years- all the while on the run from a destiny of sexual servitude. He's never had anyone he could totally rely on... except for his brother, iAm.
iAm's sole goal has always been to keep his brother from self-destructing- and he knows he's failed. It's not until the Chosen Serena enters Trez's life that the male begins to turn things around... but by then it's too late. The pledge to mate the Queen's daughter comes due and there is nowhere to run, nowhere to hide, and no negotiating.
Trapped between his heart and a fate he never volunteered for, Trez must decide whether to endanger himself and others- or forever leave behind the female he's in love with. But then an unimaginable tragedy strikes and changes everything. Staring out over an emotional abyss, Trez must find a reason to go on or risk losing himself and his soul forever. And iAm, in the name of brotherly love, is faced with making the ultimate sacrifice.
Don't miss a beat with the fourth and final novel in theUSA Today bestselling Stage Dive series from Kylie Scott.
Positive. With two little lines on a pregnancy test, everything in Lizzy Rollins' ordinary life is about to change forever. And all because of one big mistake in Vegas with Ben Nicholson, the irresistibly sexy bass player for Stage Dive. So what if Ben's the only man she's ever met who can make her feel completely safe, cherished, and out of control with desire at the same time? Lizzy knows the gorgeous rock star isn't looking for anything more permanent than a good time, no matter how much she wishes differently.
Ben knows Lizzy is off limits. Completely and utterly. She's his best friend's little sister now, and no matter how hot the chemistry is between them, no matter how sweet and sexy she is, he's not going to go there. But when Ben is forced to keep the one girl he's always had a weakness for out of trouble in Sin City, he quickly learns that what happens in Vegas, doesn't always stay there. Now he and Lizzie are connected in the deepest way possible...but will it lead to a connection of the heart?
First love. Second chance?
As the daughter of a hoarder, Phoenix Fuller had a tough childhood. So when the handsome, popular Riley Stinson became her boyfriend in high school, she finally felt as though she had something to be proud of. Phoenix was desperate not to lose him—especially once she found out she was pregnant. Yes, she might have acted a bit obsessive when he broke up with her. But she did not run down the girl he started dating next!
Unfortunately, there was no way to prove her innocence. Now, after serving her time in prison, Phoenix has been released. All she wants to do is return to Whiskey Creek and get to know her son. But Jacob's father isn't exactly welcoming.
Riley doesn't trust Phoenix, doesn't want her in Jacob's life. He is, however, ready to find someone to love. And he wants a good mother for his son. He has no idea that he's about to find both—if they can forgive the mistakes in their past