Title: Eight Days a Week
Author: Amber L. Johnson
Publisher: The Writer's Coffee Shop
Publication Date: 11/7/2014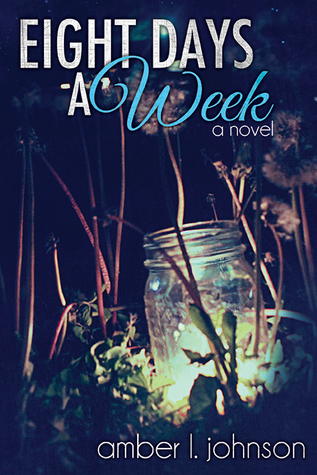 Synopsis:
Gwen Stone has secrets she's not ready to reveal. After a recent promotion at work, she needs a caretaker for her children. She's frenzied and in a lurch and pretty much ready to hire the first person who comes along. So she does.
Andrew Lyons needs to get out of his sister's apartment, and a Craigslist posting may be the answer to his prayers. But what he thought was an ad for a room rental turns into a job offer he can't refuse. Accepting the nanny position could change his life, if only he had a clue how to be a grownup.
A working mother, a shirtless manny who looks good in a towel, two children who need more than than a babysitter, and hours of kids' TV can only spell disaster for everyone involved.
Because a manny should always mind his own business.
And he definitely shouldn't fall in love with his boss.
Amber is a full time mom, full time wife, is employed full time, and writes when she can. She believes in Happily Ever Afters that occur every day - despite the obstacles that real life serves up on a regular basis. Or perhaps they're sweeter simply because of them. She always has 2 rubber bands on her wrist, a song in her head, and too much creamer in her coffee cup that reads 'Cocoa' - because she's a rebel. If she's not at her desk, with her boys, or behind the computer, she's supporting live music with her arms raised above her head and eyes closed, waiting for the drop.
What books are you waiting for this week?
Waiting on Wednesday is a weekly meme hosted by
Breaking the Spine
- make sure you head over and see what other people are waiting for!