Title: Bad Romeo (The Starcrossed Series #1)
Author: Leisa Rayven
Publisher: St. Martin's Press
Publication Date: 12/23/2014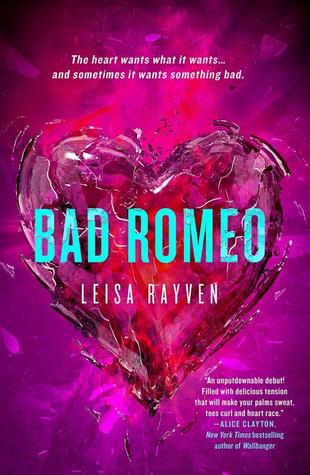 When Cassie Taylor met Ethan Holt at acting school, sparks flew. She was the good girl actress. He was the bad boy about campus. But one fated casting choice for Romeo and Juliet changed it all. Like the characters they were playing, Cassie and Ethan's romance seemed destined. Until he broke her heart and betrayed her trust. Now the A-list heartthrob is back in her life and turning her world around. One touch at a time.
Cast as romantic leads once again, they're forced to confront raw memories of the heartbreaking lows and pulse-pounding highs of their secret college affair. But they'll also discover that people who rub each other the wrong way often make the best sparks.
Find out more about Leisa Rayven at http://leisarayven.com/
You can see my review of BAD ROMEO
HERE
And here is a sneak peek at BROKEN JULIET, the second book in the STARCROSSED series, coming in APRIL 2015.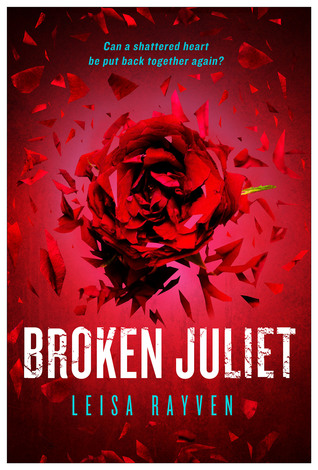 Some loves never let you go…
Cassie swore she'd never forgive Ethan for breaking her heart when they were in acting school years ago. He was her one great love, and when he refused to love her back, a part of her died forever…or so she thought. Now she and Ethan are sharing a Broadway stage, and he's determined to win her back. Finally he's able to say all the things she needed to hear years ago…but can she believe him? Has he really changed, and what makes this time different from all his other broken promises?
The answer lies somewhere in the past, and now the truth will come to light. Will Cassie rediscover what it's like to be trusting and open again—the way she was before Ethan? Or is it too late for these star-crossed lovers?
Don't miss this mesmerizing final chapter in the Bad Romeo duet, the unforgettable love story that captured the hearts of over two million fans online.