This is not a list of all books releasing this week, but rather a list of books
releasing this
week that I am excited about getting in my hands.
THE NINTH AND ULTIMATE MAXIMUM RIDE STORY IS HERE! Legions of Max fans won't be disappointed by this encore episode in the beloved series about the incredible adventures of a teenage girl who can fly. As Maximum Ride boldly navigates a post-apocalyptic world, she and her broken flock are roaming the earth, searching for answers to what happened. All will be revealed in this last spectacular "ride"- a brand-new grand finale featuring all of the nonstop action, twists and turns that readers can rely on in a blockbuster Patterson page turner!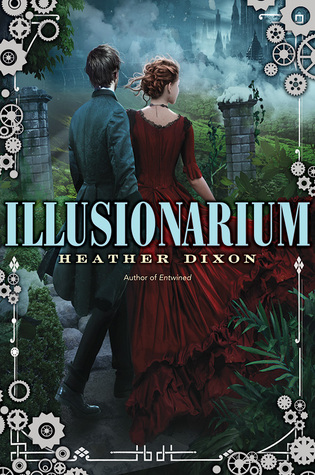 What if the world holds more dangers—and more wonders—than we have ever known? And what if there is more than one world? From Heather Dixon, author of the acclaimed
Entwined
, comes a brilliantly conceived adventure that sweeps us from the inner workings of our souls to the far reaches of our imaginations.
Jonathan is perfectly ordinary. But then—as every good adventure begins—the king swoops into port, and Jonathan and his father are enlisted to find the cure to a deadly plague. Jonathan discovers that he's a prodigy at working with a new chemical called fantillium, which creates shared hallucinations—or illusions. And just like that, Jonathan is knocked off his path. Through richly developed parallel worlds, vivid action, a healthy dose of humor, and gorgeous writing, Heather Dixon spins a story that calls to mind
The Night Circus
and Pixar movies, but is wholly its own.
They say death can be beautiful. But after the death of her mother, seventeen-year-old Raven Weathersby gives up her dream of becoming a fashion designer, barely surviving life in the South Carolina lowlands.
To make ends meet, Raven works after school as a seamstress creating stunning works of fashion that often rival the great names of the day.
Instead of making things easier on the high school senior, her stepdad's drinking leads to a run in with the highly reclusive heir to the Maddox family fortune, Gideon Maddox.
But Raven's stepdad's drying out and in no condition to attend the meeting with Maddox. So Raven volunteers to take his place and offers to repay the debt in order to keep the only father she's ever known out of jail, or worse.
Gideon Maddox agrees, outlining an outrageous demand: Raven must live in his home for a year while she designs for Maddox Industries' clothing line, signing over her creative rights.
Her handsome young captor is arrogant and infuriating to the nth degree, and Raven can't imagine working for him, let alone sharing the same space for more than five minutes.
But nothing is ever as it seems. Is Gideon Maddox the monster the world believes him to be? And can he stand to let the young seamstress see him as he really is?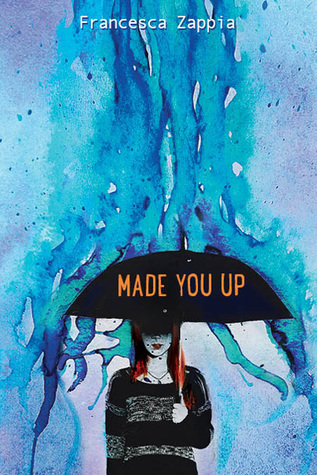 Reality, it turns out, is often not what you perceive it to be—sometimes, there really is someone out to get you. Made You Up tells the story of Alex, a high school senior unable to tell the difference between real life and delusion. This is a compelling and provoking literary debut that will appeal to fans of Wes Anderson,
Silver Linings Playbook
, and
Liar
.
Alex fights a daily battle to figure out the difference between reality and delusion. Armed with a take-no-prisoners attitude, her camera, a Magic 8-Ball, and her only ally (her little sister), Alex wages a war against her schizophrenia, determined to stay sane long enough to get into college. She's pretty optimistic about her chances until classes begin, and she runs into Miles. Didn't she imagine him? Before she knows it, Alex is making friends, going to parties, falling in love, and experiencing all the usual rites of passage for teenagers. But Alex is used to being crazy. She's not prepared for normal.
Funny, provoking, and ultimately moving, this debut novel featuring the quintessential unreliable narrator will have readers turning the pages and trying to figure out what is real and what is made up.
First crush, first love, first kiss—Ava learns about more than her heritage while vacationing in Scotland in this addition to the sweet and clean Flirt series!
Ava is going on vacation to Scotland, where she's supposed to learn more about her Scottish heritage. She's excited to see the castles, abbeys, and coastal hills—and maybe even catch a glimpse of Nessie herself—but Ava doesn't expect to meet Graham.
He's cute, sweet, and has the perfect Scottish accent…but does he like her as much as she likes him?
And if there is something of a mutual attraction there, Ava wonders, is it worth pursuing a crush when she'll be on the other side of the Atlantic in just two weeks?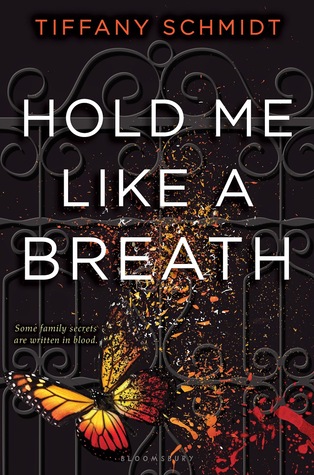 Penelope Landlow has grown up with the knowledge that almost anything can be bought or sold—including body parts. She's the daughter of one of the three crime families that control the black market for organ transplants.
Penelope's surrounded by all the suffocating privilege and protection her family can provide, but they can't protect her from the autoimmune disorder that causes her to bruise so easily.
And in her family's line of work no one can be safe forever.
All Penelope has ever wanted is freedom and independence. But when she's caught in the crossfire as rival families scramble for prominence, she learns that her wishes come with casualties, that betrayal hurts worse than bruises, that love is a risk worth taking . . . and maybe she's not as fragile as everyone thinks.
Ten years ago, God gave Braden a sign, a promise that his family wouldn't fall apart the way he feared.
But Braden got it wrong: his older brother, Trey, has been estranged from the family for almost as long, and his father, the only parent Braden has ever known, has been accused of murder. The arrest of Braden's father, a well-known Christian radio host, has sparked national media attention. His fate lies in his son's hands; Braden is the key witness in the upcoming trial.
Braden has always measured himself through baseball. He is the star pitcher in his small town of Ornette, and his ninety-four-mile-per-hour pitch al- ready has minor league scouts buzzing in his junior year. Now the rules of the sport that has always been Braden's saving grace are blurred in ways he never realized, and the prospect of playing against Alex Reyes, the nephew of the police officer his father is accused of killing, is haunting his every pitch.
Braden faces an impossible choice, one that will define him for the rest of his life, in this brutally honest debut novel about family, faith, and the ultimate test of conviction.
From #1
New York Times
bestselling authors Jodi Picoult and her daughter and co-writer, Samantha van Leer, comes OFF THE PAGE, a tender and appealing romantic YA novel filled with humor, adventure, and magical relationships.
Sixteen-year-old Delilah is finally united with Oliver—a prince literally taken from the pages of a fairy tale. There are, however, complications now that Oliver has been able to enter the real world. To exist in Delilah's world, Oliver must take the place of a regular boy. Enter Edgar, who agrees to take Oliver's role in Delilah's favorite book. In this multilayered universe, the line between what is on the page and what is possible is blurred, but all must be resolved for the characters to live happily ever after.
Includes twelve full-color illustrations, and black-and-white decorations throughout.
Full of humor and witty commentary about life, OFF THE PAGE is a stand-alone novel as well as a companion to the authors' bestseller
Between the Lines,
and is perfect for readers looking for a fairytale ending. Fans of Sarah Dessen and Meg Cabot are sure to appreciate this novel about love, romance, and relationships.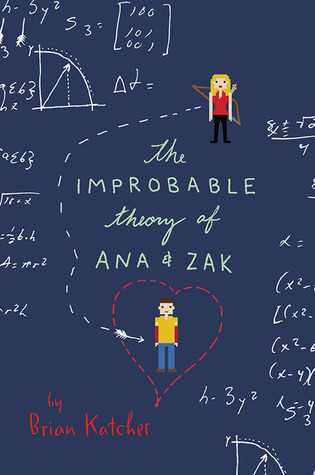 The Improbable Theory of Ana and Zak
is Stonewall Book Award-winning author Brian Katcher's hilarious he said/she said romance about two teens recovering from heartbreak and discovering themselves on an out-of-this-world accidental first date.
It all begins when Ana Watson's little brother, Clayton, secretly ditches the quiz bowl semifinals to go to the Washingcon sci-fi convention on what should have been a normal, résumé-building school trip.
If slacker Zak Duquette hadn't talked up the geek fan fest so much, maybe Clayton wouldn't have broken nearly every school rule or jeopardized Ana's last shot at freedom from her uptight parents.
Now, teaming up with Duquette is the only way for Ana to chase down Clayton in the sea of orcs, zombies, bikini-clad princesses, Trekkies, and Smurfs. After all, one does not simply walk into Washingcon.
But in spite of Zak's devil-may-care attitude, he has his own reasons for being as lost as Ana-and Ana may have more in common with him than she thinks. Ana and Zak certainly don't expect the long crazy night, which begins as a nerdfighter manhunt, to transform into so much more.
By the author of the critically acclaimed
Wild Awake
, a beautiful coming-of-age story about deep friendship, the weight of secrets, and the healing power of nature.
It's senior year of high school, and Annabeth is ready—ready for everything she and her best friend, Noe, have been planning and dreaming. But there are some things Annabeth isn't prepared for, like the constant presence of Noe's new boyfriend. Like how her relationship with her mom is wearing and fraying. And like the way the secret she's been keeping hidden deep inside her for years has started clawing at her insides, making it hard to eat or even breathe.
But most especially, she isn't prepared to lose Noe.
For years, Noe has anchored Annabeth and set their joint path. Now Noe is drifting in another direction, making new plans and dreams that don't involve Annabeth. Without Noe's constant companionship, Annabeth's world begins to crumble. But as a chain of events pulls Annabeth further and further away from Noe, she finds herself closer and closer to discovering who she's really meant to be—with her best friend or without.
Hilary T. Smith's second novel is a gorgeously written meditation on identity, loss, and the bonds of friendship.
Michael is unsure about most things. Go to college? Enlist in the military? Break up with his girlfriend? All big question marks. He is living for the moment and all he wants is a few days at the biggest concert of the summer.
Cora lives in the town hosting the music festival. She's volunteering in the medical tent. She's like that, always the good girl. But there is something in the air at this concert and suddenly Cora finds herself wanting to push her own boundaries.
When Michael and Cora meet, sparks fly, hearts race, and all the things songs are written about come true. And all the while, three days of the most epic summer await them.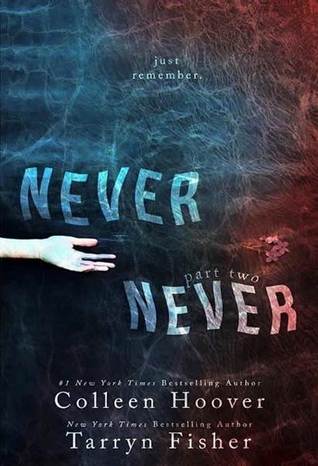 "Never forget that I was your first real kiss. Never forget that you'll be my last.
And never stop loving me between all of them.
Never stop, Charlie.
Never forget."

Silas races against time as more truths unravel, while others twist tighter together. And now, the stakes are higher as Silas' control slips and others begin to point fingers. Charlie is in trouble and he must be the one to bridge the chasm between their past and their present. Because somewhere between I love yous and Never Nevers and Never Agains, a truth they can't imagine, beckons to be found.

"Where are you, Charlie?"
With twelve hellhounds after her, pregnant Charley Davidson takes refuge at the only place she thinks they can't get to her: the grounds of an abandoned convent. But after months of being cooped up there, Charley is ready to pop. Both metaphorically and literally since she is now roughly the size of a beached whale. Fortunately, a new case has captured her attention, one that involves a murder on the very grounds the team has taken shelter upon. A decades-old murder of the newly-vowed nun she keeps seeing in the shadows is almost enough to pull her out of her doldrums.
Charley's been forbidden to step foot off the sacred grounds. While the angry hellhounds can't traverse the consecrated soil, they can lurk just beyond its borders. They have the entire team on edge, especially Reyes. And if Charley didn't know better, she would swear Reyes is getting sick. He grows hotter with every moment that passes, his heat scorching across her skin every time he's near, but naturally he swears he's fine.
While the team searches for clues on the Twelve, Charley just wants answers and is powerless to get them. But the mass of friends they've accrued helps. They convince her even more that everyone in her recent life has somehow been drawn to her, as though they were a part of a bigger picture all along. But the good feelings don't last for long because Charley is about to get the surprise of her crazy, mixed-up, supernatural life.
May Pre-Orders